July 7, 2022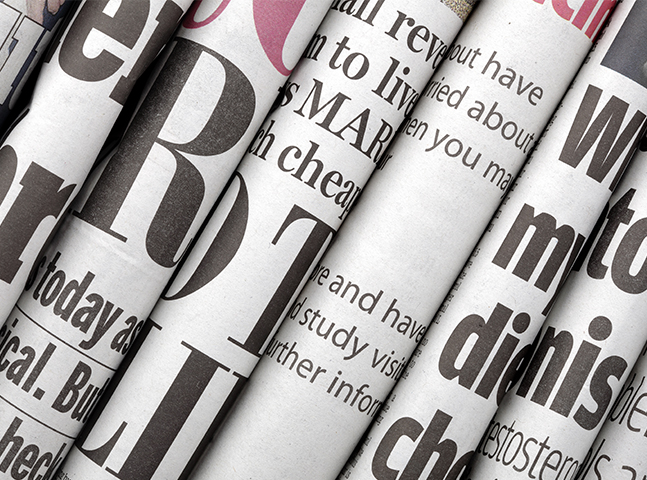 ---
Dear Knappa Community,
While our students have been on summer vacation, we have been working hard to prepare for the fall. This includes facility improvements and we just received our new school bus!
Here is an overview of what we have been up to:
New Bus. Our new bus arrived today. The new vehicle is a 77-passenger Blue Bird Vision bus with a Ford 7.3 liter Roush Godzilla propane engine. This purchase was made to both reduce operational costs and to help the environment. Propane fuel currently costs about $2.60/gallon, as compared with $5.24 for diesel. The Federal Government also provides a .50/gallon rebate for schools that use propane to fuel school buses on-site. Propane buses burn cleaner, run quieter, and require less maintenance than diesel counterparts. Knappa has been approved for a grant from the Oregon Department of Environmental Quality to offset $43,000 of the cost of this bus. The District has also been approved for similar grants for two more purchases planned for the 2022-23 school year. In August, the District plans to apply for another Federal rebate in the amount of $30,000 to supplement one of the future bus purchases. Knappa is the first district in Clatsop County to use alternative fueling for buses. Knappa is proud to be a local leader in alternative fueling. In these times of high fuel prices, any resources that don't go into a fuel tank can be spent on student achievement.
Pictured are Selina Johanson (Bus Driver), Sharon Olson (Transportation Director), Dr. Fritz (Superintendent), and Travis Chapman (Bus Mechanic).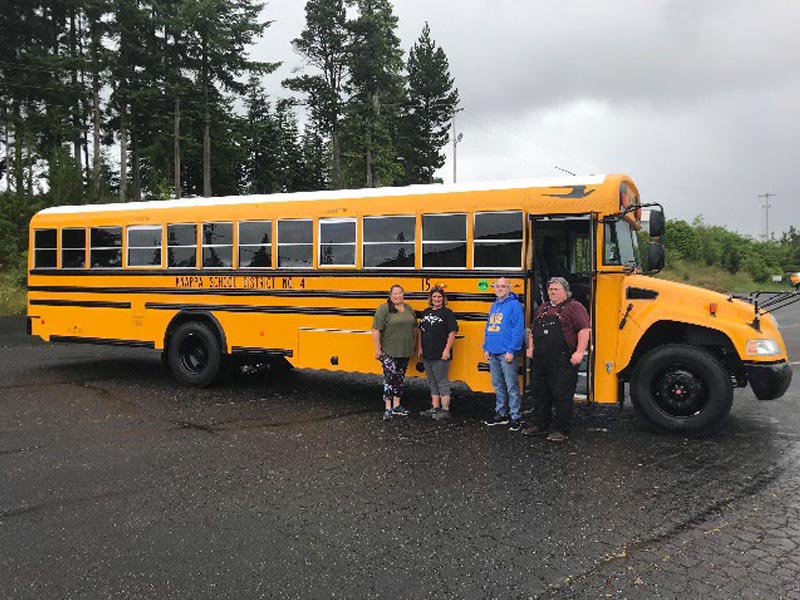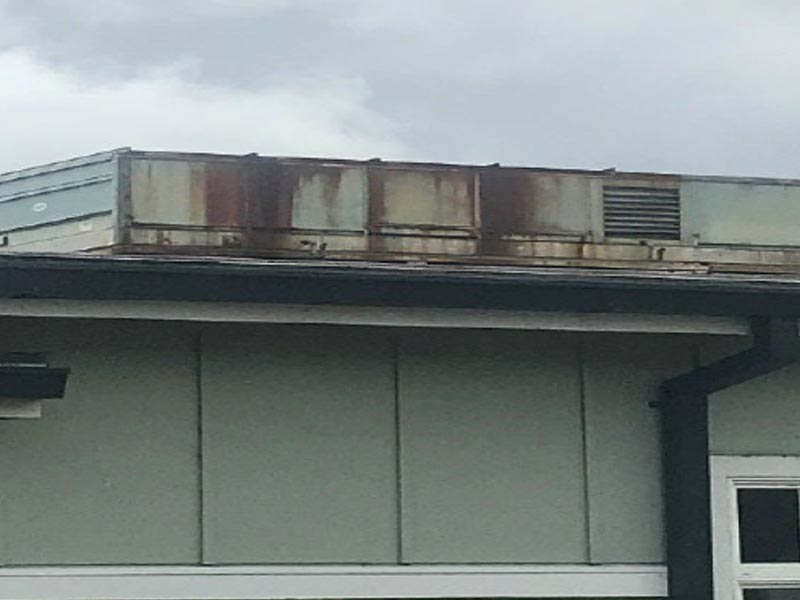 Heating and Ventilation Replacement. Knappa School District is using a federal ESSER grant to add windows to windowless rooms at Knappa High School and to replace 1977 air handler units on the roof of the library and arts building. The unit pictured (left) is being replaced with a new unit that provides better air circulation and increases efficiency. The roof surfaces over the library, arts wing, and cafeteria are also being replaced this summer using district maintenance funds set aside by the School Board for ongoing care of the buildings. The windows are pictured below. They will improve the atmosphere in the music and art rooms, while also allowing for the ability to have fresh airflow.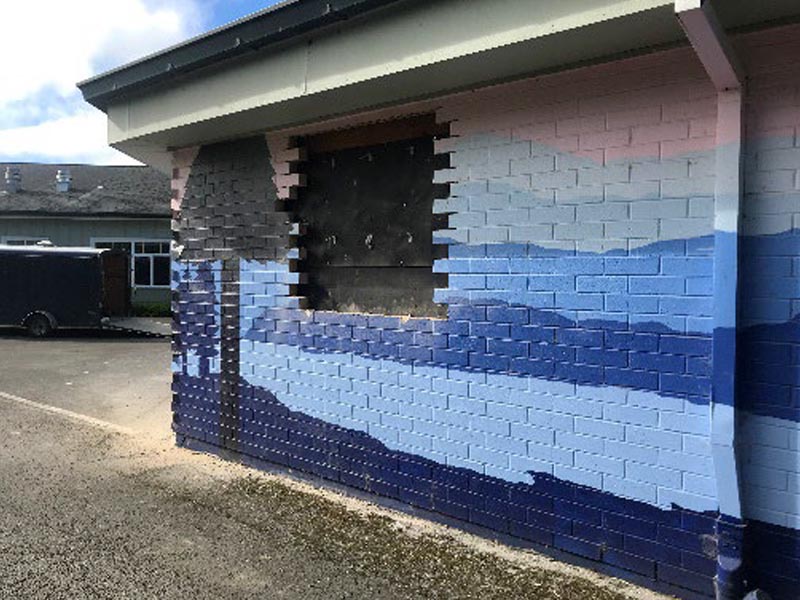 Bond Work. While nothing tangible can be seen yet, our preparation for construction in support of the bond is underway. Surveyors, hazardous materials investigators, and geotechnical analysists have started doing work in preparation for identifying architect/contractor teams, which will take place in early fall. Design work will happen during the fall season, with the goal of breaking ground in January. As advertised, the project will include addition of permanent middle school classrooms, including a science lab and learning/gathering space. A new gym is included, along with safety/security updates, and significant repairs/improvements at Hilda Lahti School. We are also working to fast track the preschool facility which is slated to be ready by spring of 2023.
Cleaning and Maintenance. Custodians have been hard at work deep cleaning the building. Thanks to Cassie, Mike, Kutter, and Sheri for their hard work. Bob, Stan, and Ty have been working hard on preventive maintenance punch list items to keep the buildings safe and comfortable for student learning.
We hope that you are enjoying your summer. Summer programs in Knappa begin on August 8. The sign up link remains available on our website.
All the best,
Bill Fritz, Ph.D.
Superintendent
Knappa School District #4