May 3, 2022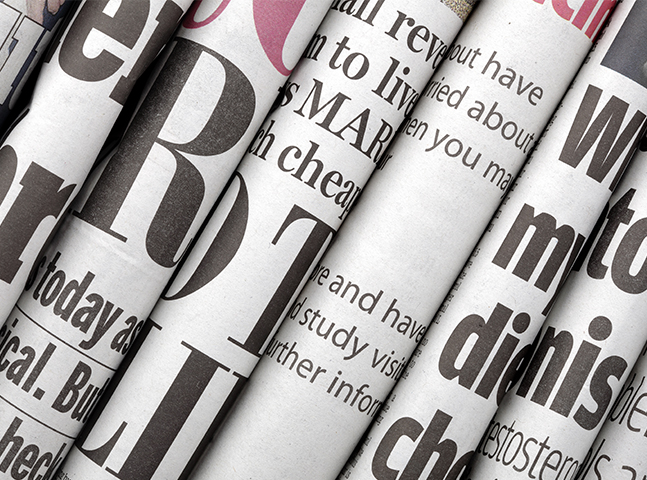 ---
May 3, 2022
Dear Knappa Community,
We have many exciting spring happenings going on right now. Today, our preschool group is taking a field trip to ride the Astoria Trolley.
After a strong win yesterday against St. Paul, the softball team is 11-3 (8-3 in League), and is ranked #6 in the state.
Baseball continues on their win streak and is now 15-0 in league play. They are now ranked #3 in the state.
Congrats to both teams on their play as they move on to their final three/six games of the season, respectively. Come cheer for the boys against Neah-Kah-Nie, which will prove to be competitive next Friday (two games). The girls have two away games this week, but return on Monday to play Nestucca, and then finish home play next Friday against Colton. Hopefully it will be a lucky Friday the 13th for both teams prior to post season play.
I had the opportunity to attend the Forestry Competition over the weekend. Log rolling in the rain is an Oregon favorite. Fun was had by all!
Over the weekend, our music department also competed in Gladstone. This was their first competition in more than a decade, their first since the reboot of our program last year. The HLE Beginning Band brought home a First Place Trophy, and won the Spirit Award for their exemplary behavior encouragement, and kindness toward each other and the other schools. The high school Percussion Ensemble earned an "Excellent" rating, and also a First Place Trophy. The high school choir also received an "Excellent" first place award. I was able to attend the event and am very proud of the students and Mr. Achilles.
At the NW League Track Meet (home) last week:
• Carly Keyser placed 1st and Ayla Clibourne placed 2nd in the 100 M
• Carly Keyser placed 1st and Ayla Clibourne placed 2nd in the 200 M
• Soren Brown placed 2nd and Finn Corcoran placed 4th in the 100 M
• Ethan Smalley placed 3rd in the 200 M (PR)
• Annabelle McDorman placed 1st and Ella Jones placed 2nd in Shot Put
• Isaiah Rodriguez placed 1st and Clay Keyser placed 2nd (PR) in the 1500 M
• Isaiah Rodriguez placed 1st and Joshua Peterson (PR) placed 2nd in the 3000 M
• Annabelle McDorman placed 1st, Carly Keyser placed 2nd and Ella Jones placed 3rd in Discus
• Ella Jones placed 1st, Annabelle McDorman placed 2nd, and Ayla Clibourne placed 3rd in Javelin
(Hint, Hint, have you noticed the ladies can throw??)
• Gauge Perdue placed 1st and Soren Brown placed 2nd in the 110 M Hurdles
• Knappa placed 2nd in the 4x100 Relay
• Gauge Perdue placed 1st, Ethan Smalley placed 2nd and Finn Corcoran placed 4th in the Javelin, and
• Finn Corcoran placed first in the Long Jump
At the Portland Christian Invitational over the weekend, the following occurred:
• Soren Brown and Finn Corcoran both PR'd in the 100 M
• Clay Keyser PR'd in the 200 M
• Soren Brown PR'd in the 400 M
• Isaiah Rodriquez PR'd and came in 1st Place and Joshua Peterson PR'd in the 1500 M
(Hint, Hint, have you noticed that Isaiah runs long distances fast?)
• Gauge Perdue PR'd in the 110 M Hurdles and 300 M Hurdles
(Hint, Hint, have you noticed that Gauge can jump high while running fast?)
• Annabelle McDorman placed 4th in Shot Put and 5th (PR) in Discus, and
• Carly Keyser PR'd in Discus
Way to go tracksters! Knappa's next meet is May 5 at Neah-Kah-Nie.
Last Friday night, the Knappa Schools Foundation held its annual fund raising event. It was fun to see people, from near and far, who support our community and its schools there. As you may know, Governor Candidate Betsy Johnson was at the event, and her annual "Betsy Plea" raised $40,050 to support Knappa students. At the event, the Foundation's fourth Honorary Scholarship was announced in Senator Johnson's name.
Next week, we shall commence SBAC testing. This test allows students (and us) to see where we stand with regards to meeting state standards. Please encourage students to do their best so they (and we) can get an accurate read on how to help them moving forward. Our curriculum is aligned with the standards and the message to students is to "show what they know." Also recognize that others judge our school's quality based on these results, so doing their best impacts our collective community and the reputation of the school where they attend. Please make sure that students get good rest and eat healthily prior to the testing. Please also make a best effort to be in attendance so you don't have to make it up later on. Note, however, that we still discourage coming to school while sick. Please pay attention to messages from your teachers for details on which days are testing days (This includes grades 3-8 and 11).
Election day is May 17th. Please do your civic duty and bring your ballots to the ballot drop box on the main driveway of the Knappa Campus.
Preschool registration is happening now. If you know families with preschool age students in our community, please encourage them to contact the HLE office to enroll. Preschool Promise scholarships can help offset tuition and the regular tuition has a sliding scale based on need.
Right now we have no known COVID cases in Knappa Schools. Recognize, however, that county and state case numbers are increasing slightly. If students are not feeling well, we have free COVID tests available at the nurse's office at HLE.
Wishing you a joyous spring.
Thank you for your ongoing support for Knappa Schools.
Sincerely,
Bill Fritz, Ph.D.
Superintendent
Knappa School District #4