September 7, 2022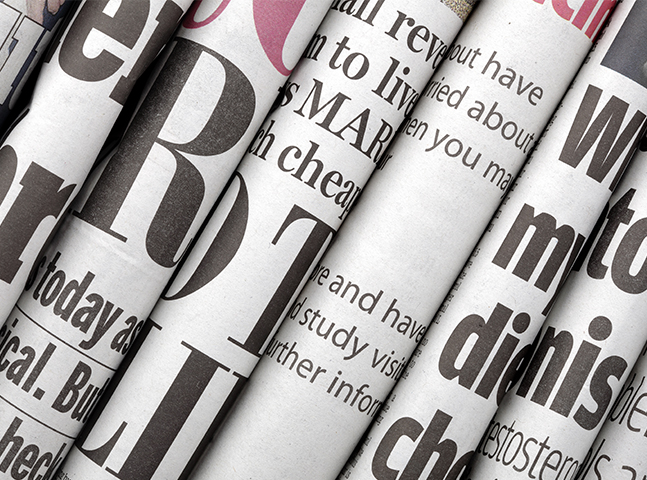 ---

September 7, 2022

Dear Knappa Community:
We are so excited to finally be starting school. We have spent the summer planning, hiring personnel,
updating our facilities, training our teachers and support staff, purchasing school buses, providing
summer learning programs, and doing preliminary work related to the bond construction project.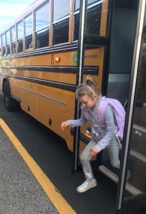 Our teachers have been involved in training related to use of our newly purchased language arts curriculum, discussed strategies for high school success, and learned strategies for teaching about controversial issues.
This morning was the maiden voyage of our new propane-fueled school bus. Pictured (left) is a student "leaping" to school after her bus ride on the new quiet, clean, and efficient bus.
At orientation yesterday, the Freshmen started the year with a fun day of meeting teachers, participating in a scavenger hunt, and a BBQ. This day is designed to help the students get a "head start" on their high school experience. Hilda Lahti Elementary also hosted their orientation events yesterday.
Congratulations to our high school volleyball team who posted a 3-1 victory at the "battle of the Loggers" in Vernonia. This weekend, the Knappa Schools Foundation will host the All Class Reunion on our campus and the cross country team will host the Elk Run at the Teevin Ranch in Jewell. Unfortunately, the football game that was scheduled to take place in Toledo this Friday has been cancelled.
We were able to start the school year with a teacher in every classroom. We still are in need of a bus driver and a couple of program assistants. If you or somebody you know is interested, please give us a call or check the website's Employment tab.
We look forward to a great year serving the learning and social needs of students and our community.
Wishing you all the best,
Bill Fritz, Ph.D.
Superintendent
Knappa School District #1