November 15, 2022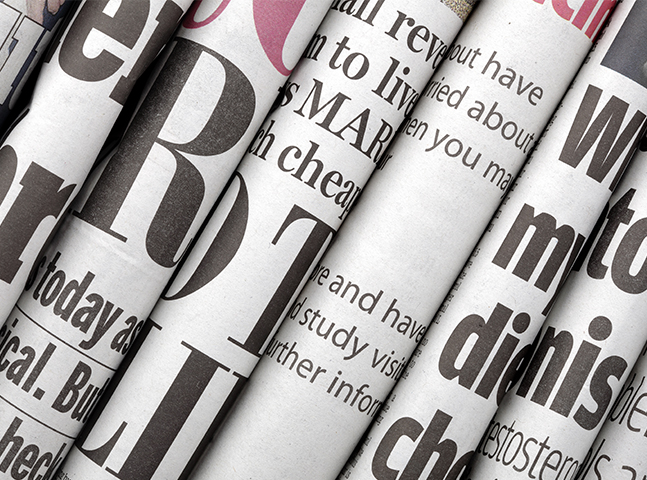 ---
Dear Knappa Community,
I hope that you enjoyed the long weekend and that you had an opportunity to honor a veteran you know.
I write to you this week in a state of sorrow. Over the last two weeks, we have lost two members of our community in fatality accidents on Highway 30. This has impacted many students within our schools, some who lost family members directly, and others who either witnessed one of the accidents or are impacted having known a victim. Our hearts go out to those affected by these losses. Due to the unfortunate frequency of these events in such a short time, I thought it appropriate to offer some reminders about safety while driving on Highway 30 (and elsewhere). My hope is that if we all exercise safety when driving in our area, we can mitigate the possibility of future accidents and fatalities, either for ourselves, loved ones, or others. Here are some things we can do:
1. Drive below the posted and recommended speed limit. The speed limit on parts of Highway 30 is 55 mph, but it goes down through Knappa to 50 mph. Additionally, the John Day curves have recommended speeds down to 35 mph. These are due to limited visibility and risk of losing control due to the curves. Please honor these limits in those areas.
2. Be patient with other drivers. In my experience driving on Highway 30, I have found that impatient people tailgate if others are going the speed limit. Local people know the road well feel like they can go faster due to experience. However, many motorists in our section of the highway are inexperienced (mostly tourists heading to/from the coast) and the combination of high speeds and/or tailgating when combined with inexperienced drivers can be dangerous. If we leave a few minutes earlier, and drive with patience, we will all be better served.
3. Make sure your car is in good working condition. With the recent start of winter weather, it is critical to make sure your tires, windshield wipers, headlights, and brake lights are in good working condition. Your car being visible to others and improving your ability to see will provide extra seconds that may be necessary to avoid problems.
4. Walk on the proper side of the road. First, if you can avoid walking along our high speed rural roads, that is best. If unavoidable, you should walk on the left side of the road, facing traffic, where you can be easily seen and where you can see the oncoming cars.
5. Keep attention on the road. Distracted driving is dangerous. Use of cell phones, texting, or being even slightly impaired while driving puts you and others at risk.
I know the above advice is likely a reminder of things you already know, but I thought a reminder might help. If we all take a few actions to more safe, it is my hope that the cumulative impact will save lives.
Last week, our elementary school did a "Recess Reboot" with an organization called Playworks. A Knappa alumnus, Meyer Freeman, is on the Board for that organization and helped us get the reboot put together. The Playworks team came to Knappa last week. During that time, they taught our students some new games, helped establish routines to make play more inclusive, helped students with conflict resolution strategies, and helped set up a mentor program called "Junior Coaches." In just a few short days, the tone and climate of the playground have improved for the better. We are thankful that the Playworks team was able to visit.
As the Thanksgiving season is approaching, I want to say thank you to our community, employees, and students. Your involvement, support, and care for our students are appreciated. Our employees are dedicated to the success of each student. Our students work hard to be diligent and respectful. While making rounds in our school, I occasionally run into substitute teachers who say working in Knappa is the best. Knappa is a great place to work and go to school, and for that I am thankful.
Thanks for your willingness to read a message of sorrow, hope, and thanks. Wishing you and your family all the best,
Bill Fritz, Ph.D.
Superintendent
Knappa School District #4