Welcome to Knappa School District
"The Knappa School District will INSPIRE all learners to ACHIEVE academically and THRIVE as independent and PRODUCTIVE citizens."
"All Learners prepared to RISE to the opportunities and challenges of the world."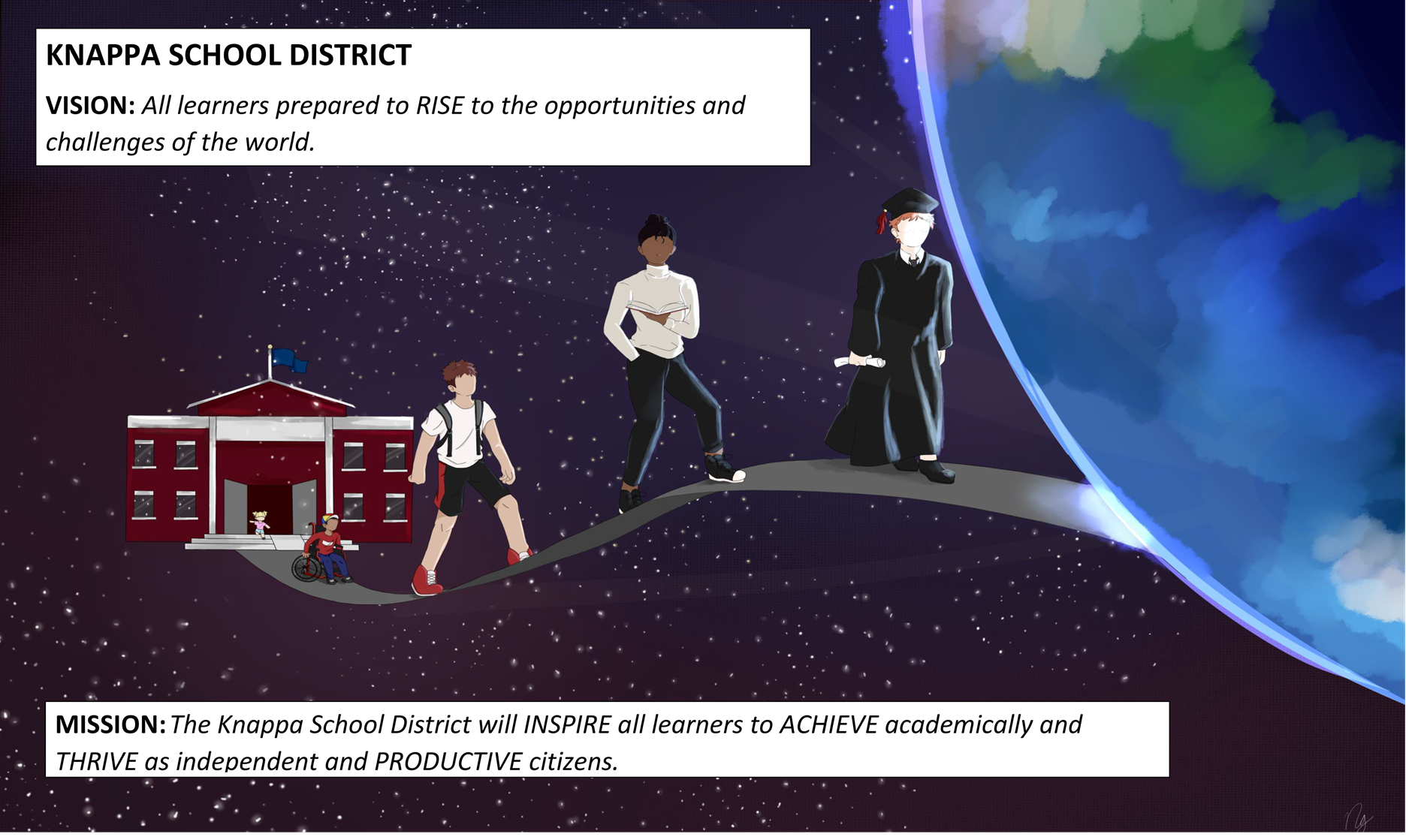 Education: Linking Our Past to the Present
Quality public education has been a priority of the Knappa Community since the late 1800's. Knappa High School graduated its first class in 1919 and has contributed a steady stream of community leaders ever since to our region and the state of Oregon.
In 1998 the Knappa community voted to separate from the Clatskanie School District and form its own independent school district. In 2001 the community passed a bond measure to upgrade the District's schools. The successful passage of a 5.7 million measure was reflective of this small community's pride and commitment to their schools. In 2021, the community supported a $14 million bond to add middle school classrooms, construct a new gym facility, add a preschool space, provide safety improvements, renovate inefficient spaces at Hilda Lahti Elementary, and replace failing infrastructure (including roofs, HVAC systems, and siding). This work will be complete by fall of 2024.
The Knappa School's Foundation has raised over $1,000,000 to support student scholarships and mini-grants for innovative projects in the classrooms of the schools.
Knappa School District takes pride in being able to offer a high quality education regardless of its rural setting. The high quality staff, technology, and academic experience, combined with small class sizes, make Knappa a great place to attend school.
About Our Schools
Hilda Lahti Elementary (K-8)
Originally built in the early 1960's and added to in 1967, the construction bond passed in 2001 included major renovations in 2003 and 2004. The school now serves between 330-350 students in grades K-8 and maintains small class sizes throughout. Our Title I program coupled with our Response to Intervention (RTI) program support early grades success for all students at Hilda Lahti. Students also have many after school options including competitive athletics for 7th and 8th grade students. A full-day kindergarten program, high quality technology in each classroom, a daily PE/Health class, and a music program, including middle school band and choir help provide a well-rounded educational experience. This facility will be updated in the coming years with elimination of portable classrooms and state of the art facilities for our middle schoolers thanks to the generous support of Knappa taxpayers.
Knappa High School (9-12)
The district bond measure (2001) provided a renovation to the main school structure and improvements to the gymnasium, locker rooms, and other classrooms. KHS provides a rich set of electives for a small school with students choosing from forestry, woods technology, welding, art, Spanish, as well as a full range of core classes including AP class offerings. Also, through the Coastal Commitment with Clatsop Community College Knappa High School graduates can leave Knappa with over 30 college credits. With our small size, students receive individual instruction needed to fulfill the rigorous graduation requirements that the State of Oregon now has in place. Knappa students enjoy a personalized learning environment where they are connected to caring adults and one another.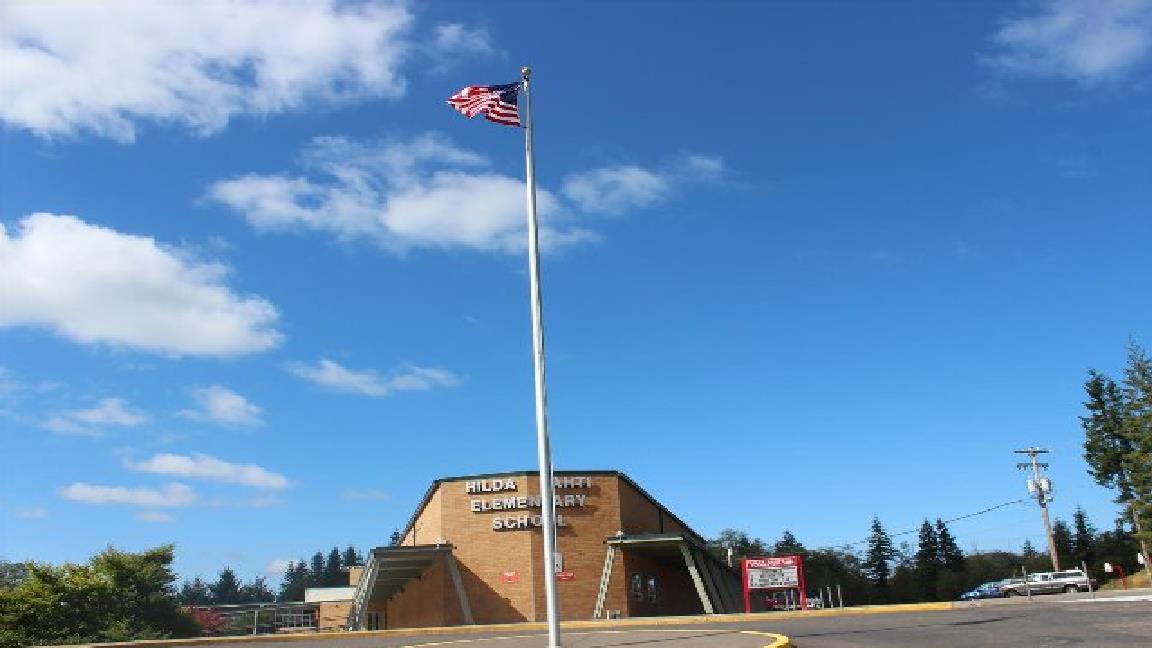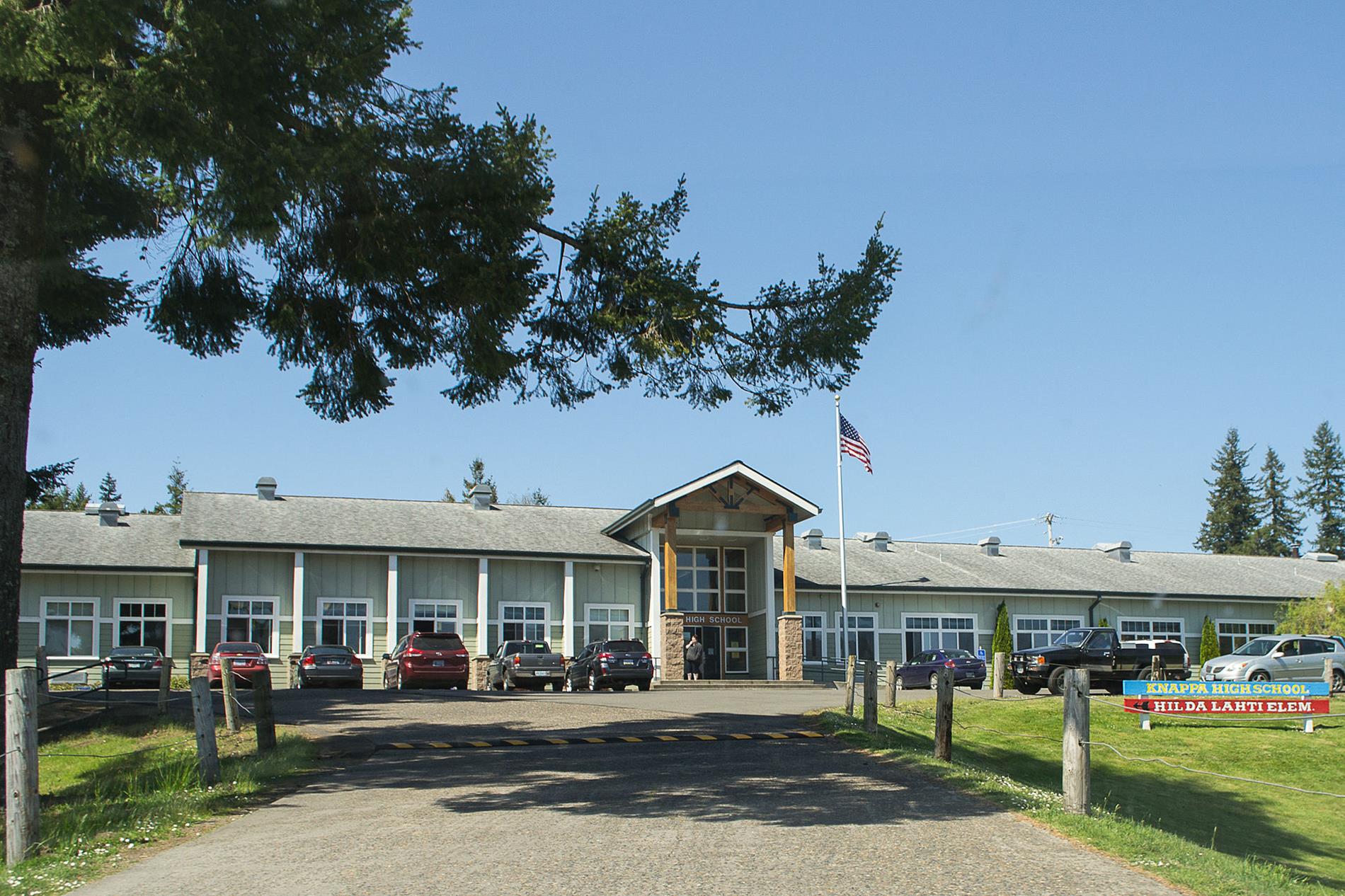 About Our Community
Knappa School District is located in a rural setting along Highway 30 just 12 miles east of Astoria and 90 miles from Portland. The school district serves the unincorporated communities of Knappa, Svensen, Brownsmead, and Burnside. The community is family oriented and represents about 3000 citizens. The proximity to the Columbia River provides year round recreational opportunities to the area.
The area has long been noted as a fishing and forest products center. Georgia-Pacific's Wauna Mill is located near the school district and employs approximately 1000 area residents. Clatsop Community College in Astoria is a local destination for KHS graduates, but many students also enroll in other state system universities and private schools in and out of Oregon.